Self-sanding display with tilting shelves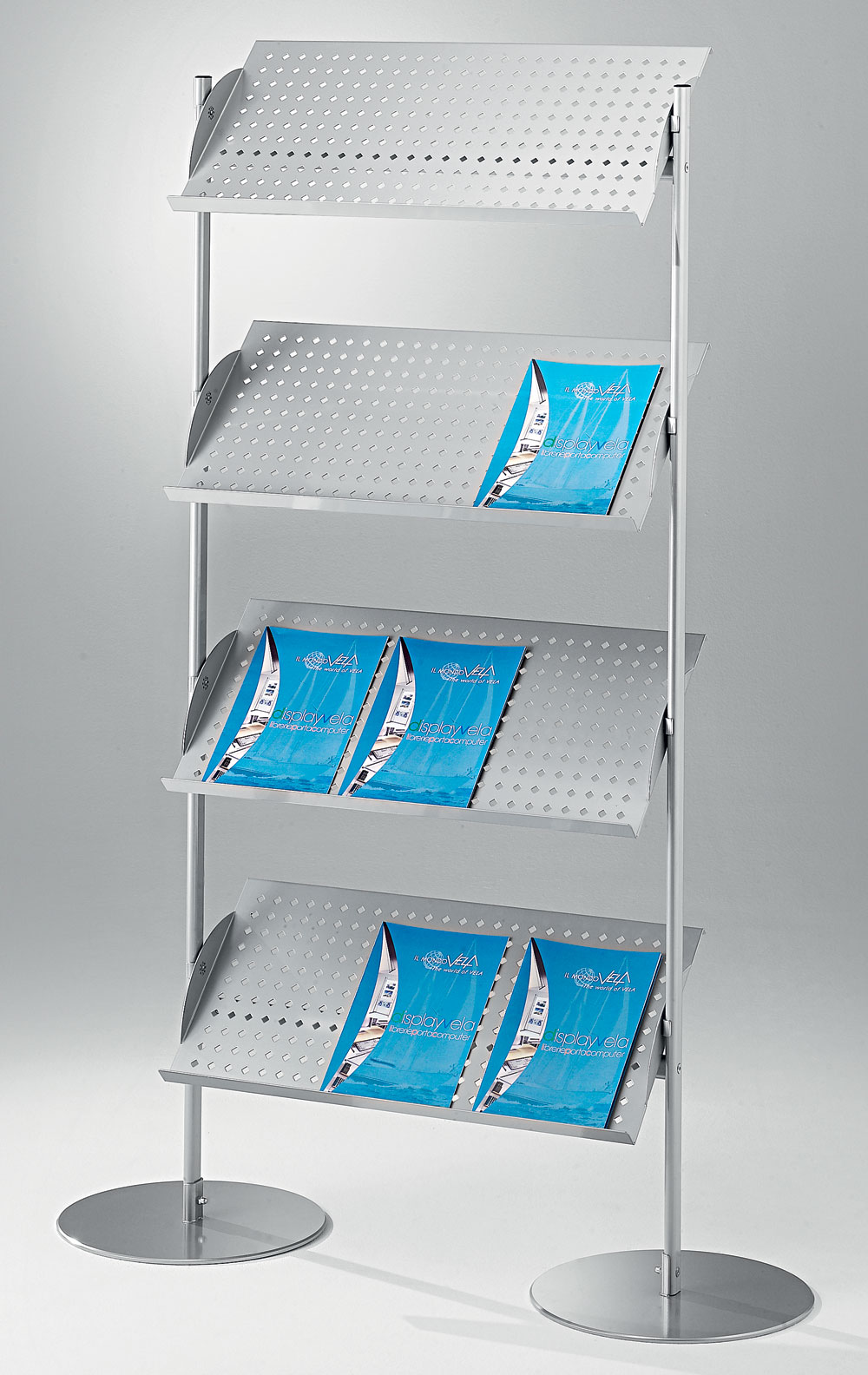 Product code:
DPEP
Product description:
Useful, durable and easy to assemble catalogue rack.
The perforated shelves can be mounted in both horizontal or inclined positions.
Freestanding or wall-mounted versions are available.
Self-standing structure L.cm.68,8 H.cm.151 composed by:
– n.2 circular bases Ø cm.35
– n.4 adjustable open-worked metallic shelves
Materials:
Structure in F.E. steel.
Finishes:
Structure carefully painted with epoxy powdered stove enamels of Ral9006 aluminium colour.
Measures:
L.68,8 h.151
Product category:
Type of use:
Ask for information about: Self-sanding display with tilting shelves